Here's everything we know…
Supreme Court Justice Ruth Bader Ginsburg, 87, has passed away.
It is being reported that Ginsburg passed away surrounded by friends and family Friday evening due to "complications of metastatic pancreatic cancer".
Ginsburg's death has garnered national attention with both Republicans and Democrats gearing up for the battle of a lifetime to fill her vacant seat on the Supreme Court.
Here is the official statement from the Supreme Court: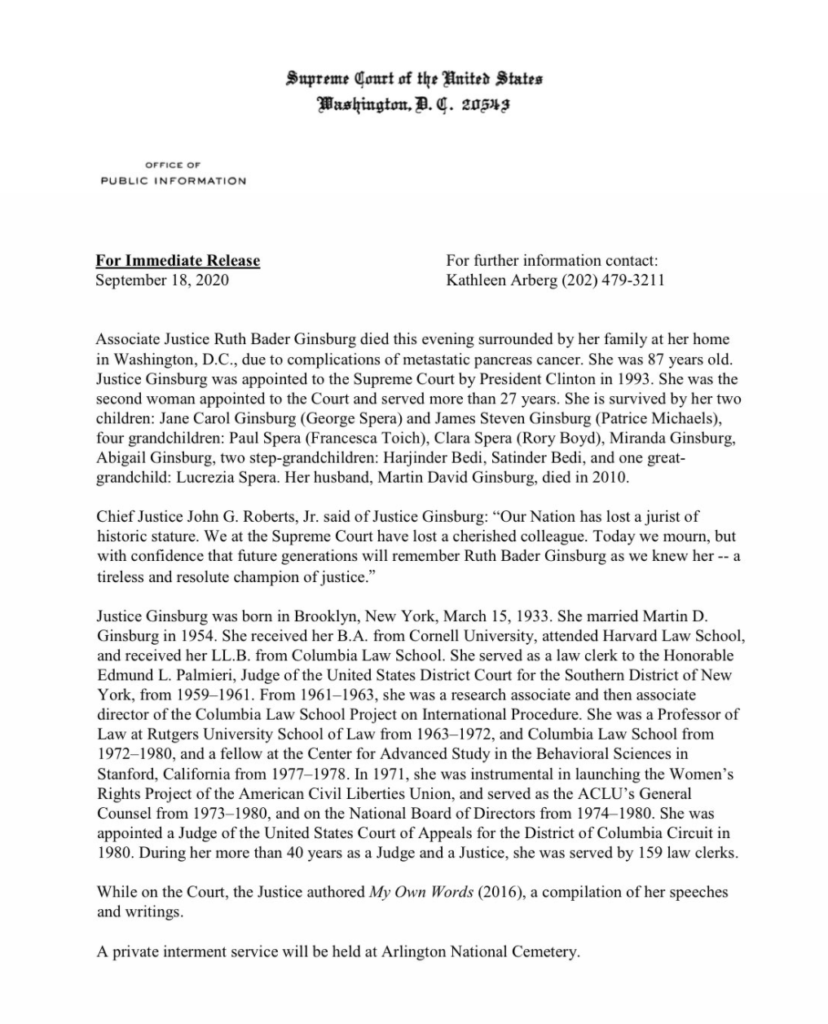 Let us know your thoughts in the comments below…