WARNING: This Sticker Will TRIGGER Liberals
Sick and tired of liberals thinking they can cancel whatever they don't like? Let them know what they CAN'T cancel for once!
Three reasons to grab this sticker
You will make any conservative laugh when they see it.
It looks awesome.
LIBERALS WILL STAY AWAY FROM YOU!
Get Your "Can't Cancel This" American Holographic Flag Sticker Today And Show Liberals What You Stand For!
Stick it to your laptop, water bottle, notebook, PC, fridge, car bumper, or anything else you can think of!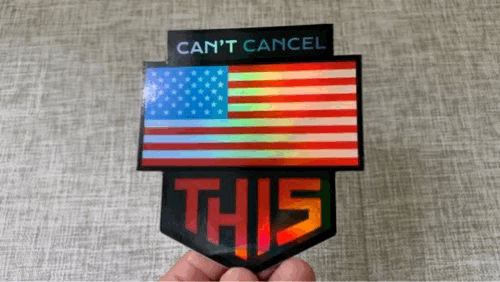 The holographic vinyl has an eye-catching rainbow effect which changes with light and perspective.
4inch x 3.5inch
Show your PATRIOTISM!