Here's what we know…
President Donald Trump's campaign website has just been hacked.
According to NBC News, hackers took over Trump's site and wrote the following: "This site was seized, the world has had enough of the fake news spreaded daily" by the president, it continued.
The hackers then claim it now has information that "discredits" the Trump family.
Screenshot of website below: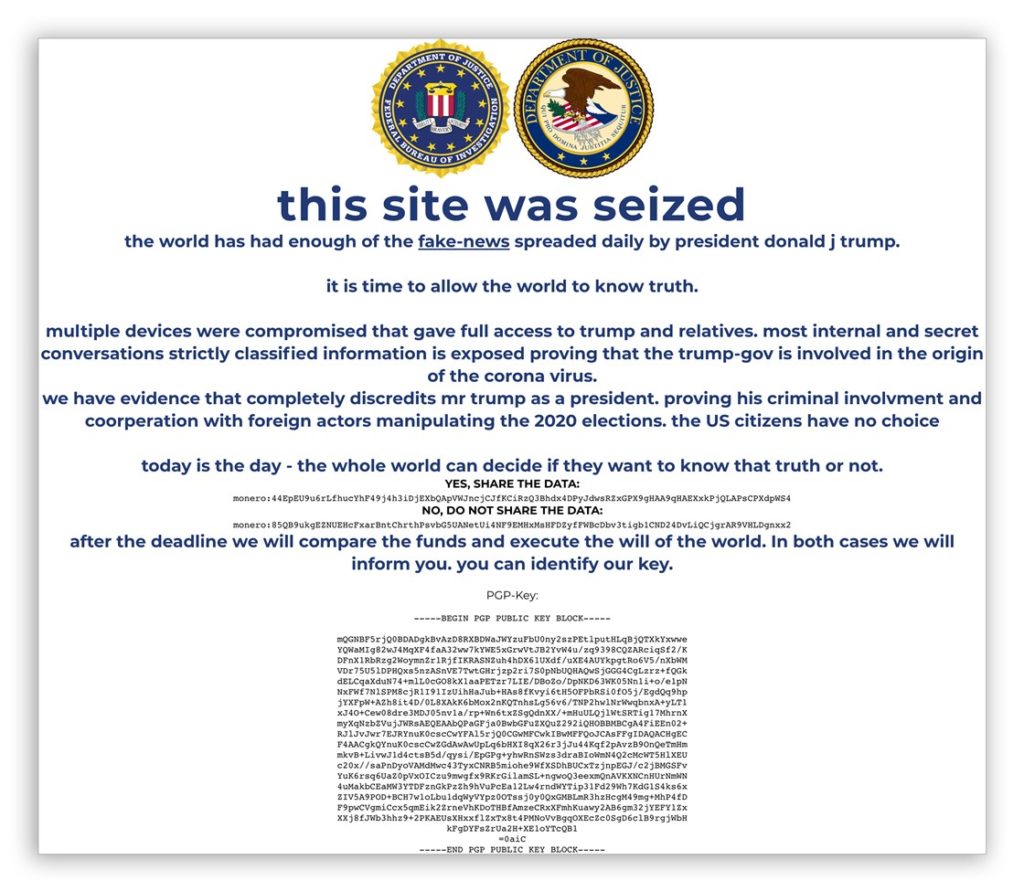 Tim Murtaugh, a spokesperson for the Trump campaign stated, "There was no exposure to sensitive data because none of it is actually stored on the site. The website has been restored."
This is breaking news more information to come…